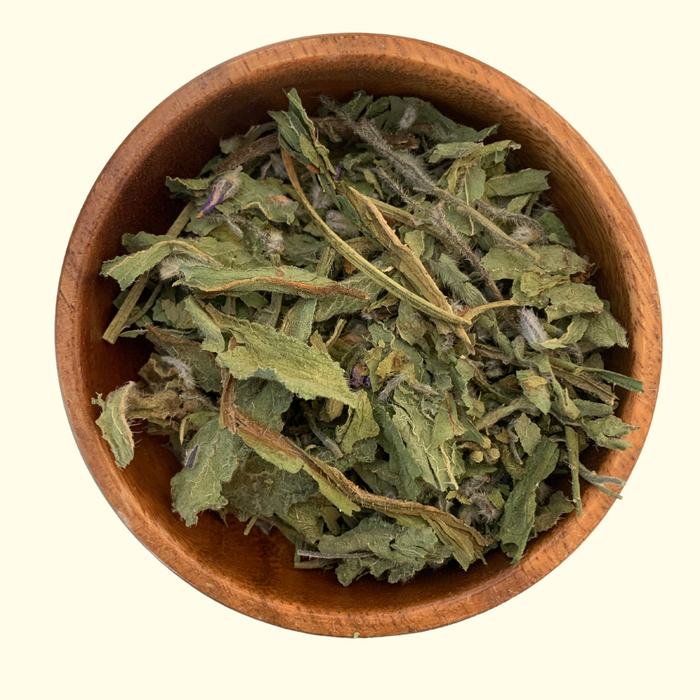 Borage - Grown Organically
Dried Borage leaves
Borago officinalis
Grown organically and regeneratively by one of the Meeting House Farm Collaborative Farms. Plants are dried immediately after harvest in an on-farm drying facility to maximize potency and preserve quality.
We typically harvest Borage in September/October.
In the Apothecary:
Preparations: Seed oil; infusion of leaf and flower; culinary.
Uses: Adrenal support.  Use during pregnancy only under the guidance of a practitioner. 
Energetics:  Moist
Tastes: Cucumber
Herbal Action:  demulcent, emollient, diuretic
From our Experience:
Borage in your tomato garden will keep horn worms at bay.  It makes a lovely garnish for an evening cocktail or a special tea.   When blending tisanes, Borage typically acts as a body herb adding a bit of sweetness and body to an herbal tea.  Borage combines well with Tulsi, Milky Oats, Rose.
Sold Out
Original price
$13.00
-
Original price
$42.00