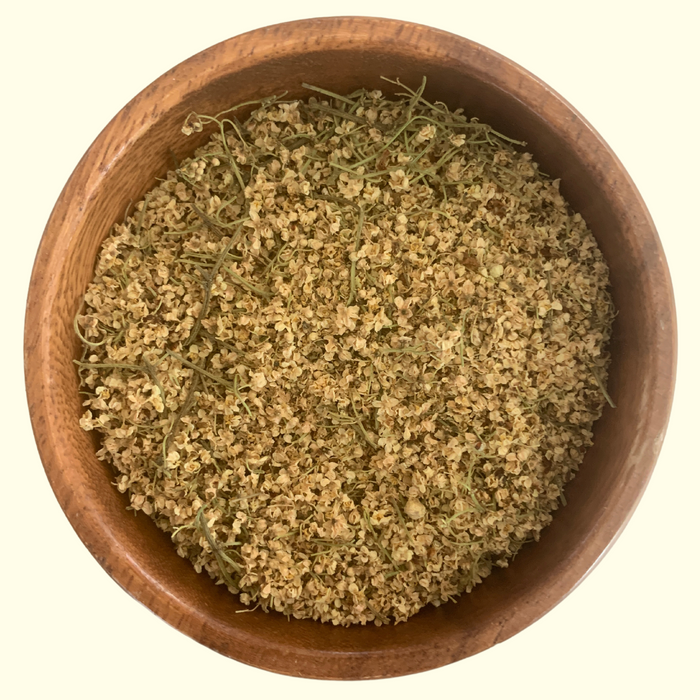 Elderflower - Grown Organically
Dried Elderflowers
Sambucus nigra
Grown organically and regeneratively by one of the Meeting House Farm Collaborative Farms. Plants are dried immediately after harvest in an on-farm drying facility to maximize potency and preserve quality.
We typically harvest Elderflowers in June.
In the Apothecary:
Preparations: Extract of fresh flowers in alcohol.  Extract of dried flowers in oil.  Water infusion of dried flowers.  Culinary - fermentation of flowers.
Uses: Immune system support, skin support. 
Energetics:  Cooling & Drying
Tastes: Sweet, floral
Herbal Action: Anti-viral, immune stimulant, flowers are decongestant and specific for skin irritation. 
From our Experience:
We use the elderflowers to make a fermented drink similar in taste to champagne. This is in addition to medicinal uses of course.
Sold Out
Original price
$11.00
-
Original price
$32.00