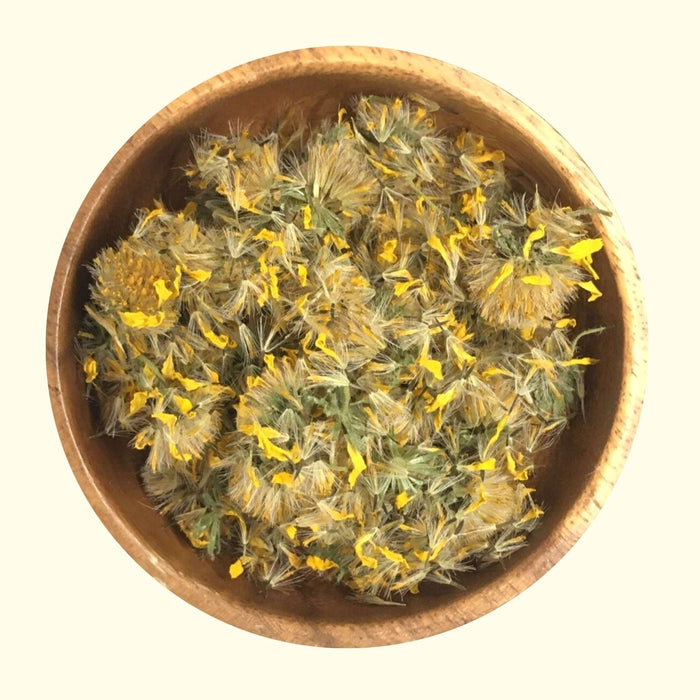 Arnica - Certified OG
Dried Arnica. Arnica montana.
Certified Organic by MOFGA and grown regeneratively by one of the Meeting House Farm Collaborative Farms.
Plants are dried immediately after harvest in an on-farm organic certified drying facility to maximize potency and preserve quality.
Infused oils: Organic jojoba extract is infused with dried Arnica flowers for 8 days at 80 degrees to preserve potency of the plant constituents. Oil is double filtered after infusion but never pressed.
Pre-orders are closed until Spring of 2024.
For customers who pre-ordered from our 2023 harvest, you were put into a queue for the next harvested pound. Orders will ship out in the order they were received.
Smaller bags (1 oz and 4 oz sizes) will be made available once we have filled all pre-orders.
We typically harvest Arnica flowers in June & July.
In the Apothecary:
Preparations: Topical use only.  Extract of flower or root in alcohol.  Extract dried flower or root in oil.
Uses: Skin Support.  Lymphatic system support. 
Energetics:  Warming & Drying
Tastes: Bitter
Herbal Action:  Anti-inflammatory, mild lymphatic, anti-microbial, vulnerary.  Reduces bruising, relieves inflammation, reduces pain, and increases circulation.  Used homeopathically internally. 
From our Experience:
Dry arnica flowers and infuse in oil to make a healing topical salve.  Arnica tends to "puff" as it dries. Do not despair - the medicinal qualities are still there.  An arnica extract can be used as a topical spray.
Sold Out
Original price
$29.00
-
Original price
$128.00