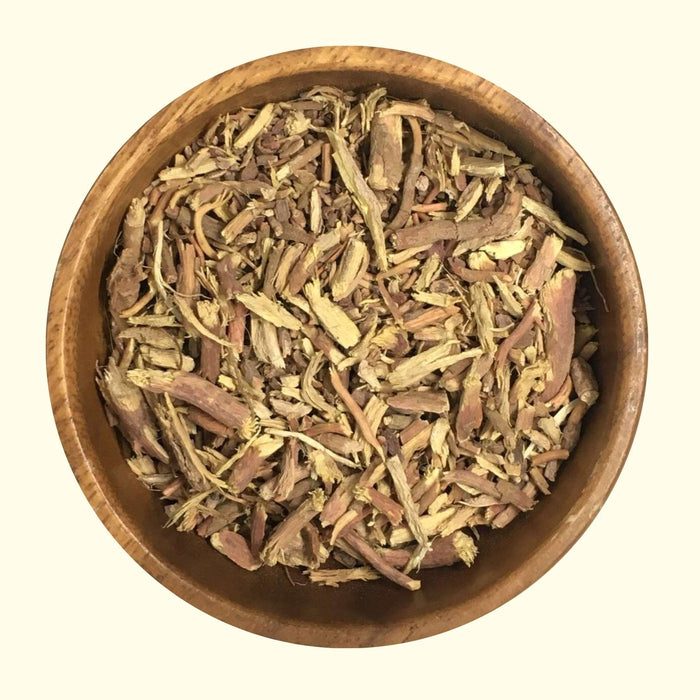 Ashwagandha Root - Certified OG
Ashwagandha roots
Withania somnifera
Certified Organic by MOFGA and grown regeneratively by one of the Meeting House Farm Collaborative Farms.  Available fresh, dried (chipped), or as an extract.
Fresh roots are shipped immediately after harvest to preserve quality and freshness and should arrive next-day in most cases.
Chipped roots are dried immediately after harvest in an on-farm organic certified drying facility to maximize potency and preserve quality.
Extracts are a 1:2 ratio of Fresh Roots in Alcohol. Ingredients: Withania somnifera*‡, Distilled Maine Alcohol*. // *certified organic, ‡grown at Meeting House Farm.
Pre-orders are closed until Spring of 2024.
For customers who pre-ordered from our 2023 harvest, you were put into a queue for the next harvested pound. Orders will ship out in the order they were received.
Smaller bags (1 oz and 4 oz sizes) will be made available once we have filled all pre-orders.
We typically harvest Ashwagandha in late October.
In the Apothecary:
Preparations:  Dried Root may be extracted in either water or alcohol.  We use a 1:5 ratio at Meeting House Farm.
Uses:  Adrenal, Immune and Nervous system support.  Aryvedic tradition holds that Ashwagandha aids in a sound sleep, builds muscular strength and reduces anxiety.
Energetics:  Warming & Drying
Tastes: Mineral, distinctive (some say it tastes like a horse smells), sweet
Herbal Action:  Nervine, adaptogen, tonic, sedative. Focus and energy builder.

From our Experience:
Ashwagandha is traditionally boiled in milk and drunk warm with turmeric, cinnamon, vanilla and rose extracts.  Milk is said to activate the potency of the root.
Sold Out
Original price
$12.00
-
Original price
$122.00